Ellensburg, Washington
509-925-3060
Tough, Experienced Criminal Defense
If you're looking for excellent service and a people-friendly approach, then you've come to the right place. At Kirkham Law Office, PLLC, our ultimate goal is to serve you and make your experience a pleasant one, and our team will stop at nothing to ensure that you come away more than satisfied.
James Doyle Kirkham Jr., Attorney and Founder
James Doyle Kirkham Jr. earned a B.A. in Political Science and a B.S. in Public Policy from Central Washington University, graduating in the year 2000. He then attended Gonzaga University School of Law, where he earned a Juris Doctorate in 2005. That same year, he was licensed to practice Law by the Washington State Bar Association.
After working as an attorney in Spokane, Washington for three years, James relocated to Ellensburg, Washington, where he founded Kirkham Law Office, PLLC.
James Kirkham is also a member of the Washington Association of Criminal Defense Attorneys, the Kittitas County Bar Association, and in 2009 received a Pro Bono Publico Award from the Washington State BarAssociation. He also taught Business Law at Yakima Valley Community College.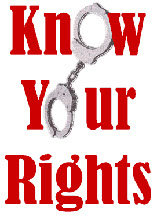 Melissa Nunes Attorney
Melissa Nunes earned a B.A. in History from the University of Massachusetts at Amherst's Commonwealth Honors College. She attended law school at Seattle University where she completed her Juris Doctorate in 2013. While a law student, she completed a focus area in Health Law. She also worked at the Seattle Municipal Mental Health Court during that time. Working with people who suffer from mental illness and struggle in society made her realize that she wanted to work in criminal law. She went on to intern as a public defender in King County.
Melissa is licensed to practice law in Washington State and Massachusetts. She is a member of the Washington Association of Criminal Defense Lawyers. She has done pro bono work with the Housing Justice Project in King County as well as the Neighborhood Legal Clinics in King County. When not at work, she enjoys hiking, body surfing, and travelling to both visit family and see new places.

Please consult an attorney for advice about your individual situation. This site and its information is not legal advice, nor is it intended to be. Feel free to get in touch by letters or phone calls. Contacting us does not create an attorney-client relationship. Until an attorney-client relationship is established, please withhold from sending any confidential information to us.
Kirkham Law Office, PLLC
420 North Pearl Ste. 303
Ellensburg, WA 98923
Fax (509) 925-3062
M-F 8:30am–5:00pm
Phone (509) 925-3060